Week 1 went a long way to adjusting the stocks of players to appropriate levels. Dak Prescott did not show much versus a beatable Giants defense. Eagles' fans look like they are watching a new franchise quarterback in Carson Wentz, but drops by wide receivers are still a problem. The Patriots beat the much hyped Cardinals on the shoulders of an impressive performance by Jimmy Garopollo. The big takeaway, of course, is that until games are played everything else is just speculation.
Week 1 Recommendations Results (Standard League Scoring) - Quarterbacks:
Dak Prescott DAL - 25-45 227 yards 12 rush yards 12 Fantasy Points
Carson Wentz PHI - 22-37 278 yards 2 touchdowns 22 Fantasy Points
Jimmy Garopollo NE - 24-33 264 yards 1 touchdown 17 Fantasy Points
Week 1 Recommendations Results Tight Ends
Jared Cook GB - 1 rec 7 yards 0 Fantasy Points
Clive Walford OAK - 3 rec 25 yards 2 Fantasy Points
Jesse James PIT - TBD
Virgil Green DEN - 4 rec 28 yards 2 Fantasy Points
The quarterback picks panned out for the most part, but the tight ends were a mess. Week 1 is always difficult to predict and some of these players will probably still be useful moving forward. I am highest on Walford and James at the moment.
Our other fantasy football waiver wire picks will be posted here every week.
Week 2 Waiver Wire Picks: Quarterback
Matt Ryan ATL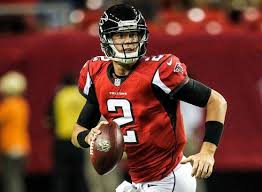 Ryan made some big plays in week 1. He has been off for some time, so this could just be a fluky game. On the other hand, Mohamed Sanu and Tevin Coleman both looked like legitimate weapons in the passing game. For a team that has lacked a complement to Julio Jones, this could mean that the offense will open up. It helps that the Falcons play the Raiders next week as well. The Raiders have some nice defensive pieces, but they have not been able to pull together as a cohesive unit just yet.
Josh McCown CLE
An injury put an end to the season of RG3 in the first week of 2016. That means a return to the Josh McCown era for the Browns offense. In his starts last season, McCown was a viable fantasy quarterback. He was less useful as a real life NFL starter, but that is not what the waiver wire is about. One big takeaway from the quarterback change is that Gary Barnidge may move back into the ranks of the elite. Barnidge and McCown work well together and if waivers or a buy low trade are possible, get Barnidge on your team.
Joe Flacco BAL
Flacco and the rest of the Ravens offense did not have a huge week 1, but they showed some promise. Buffalo is a solid defensive team and the Ravens moved the ball and made a big play or two. Flacco had a 66 yard hookup with Mike Wallace for a touchdown. Week 2 brings an easier matchup against a Browns team that is weak defensively and just lost their quarterback. Baltimore should move to 2-0 while posting better offensive numbers.
Tight End
Eric Ebron DET
The potential of Eric Ebron has been talked about for the last couple of years. It looks like potential and opportunity may finally come together in Detroit this season. Ebron had 5 catches in week 1 including a catch for a touchdown. Now that the offense does not run through Calvin Johnson, other players are getting a chance to showcase their talents. Ebron has had his troubles with injury, but if he can stay healthy he is a potential starting tight end for the rest of the season.
Kyle Rudolph MIN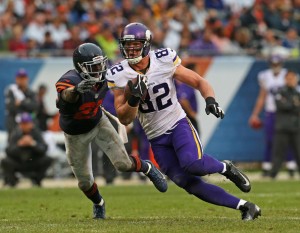 It is difficult to get excited about the weekly potential of Kyle Rudolph, but he is a solid tight end. With Adrian Peterson looking his age in week 1 and an unsettled quarterback situation, Rudolph could see a lot of targets. Whether Shaun Hill or Sam Bradford man the quarterback position, short and intermediate passes are likely the order of the day. Pick up Rudolph for the volume and cross your fingers for a few scores as a bonus.
Vance McDonald SF
As of the time this article is being written, McDonald has not played his week 1 game. No matter how that game turns out, McDonald should see a fair number of targets as long as Gabbert is under center. The 49ers passing game is probably not going to be a prolific one this year, but they did manage to move the chains with Gabbert last season. This was in no small part due to McDonald's efforts. He may not be a sure thing starter, but at the least McDonald is useful as a matchup based play.