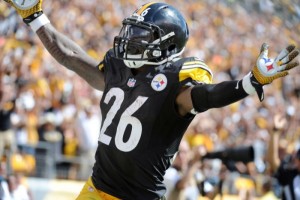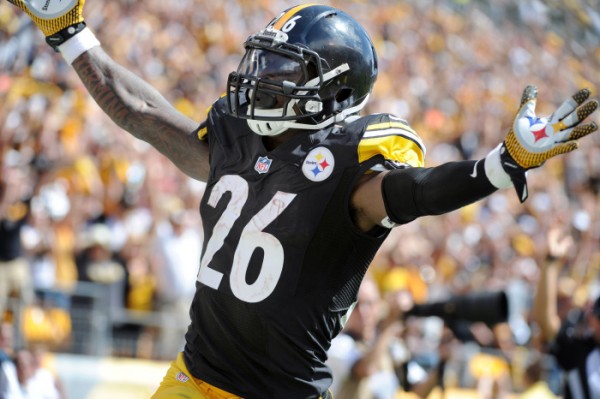 Friends and faithful followers: I have been asked to do a new weekly DFS piece, a "Draftkings value picks" and a "Draftkings players to avoid" -- check them both out! A lot of thought goes into both and I use some of my podcast recommendations in each. As such, my flex rankings have changed in format in the following two ways:
No more lengthy intros. As a writer, I simply don't have the time.
Instead, comments will be added where I feel appropriate-- for example, if I feel I simply like or dislike a player more than your average ranker, I'll give my reasoning.
I have also taken on Forum duties. Check out the fantasy forums! I'm answering questions Monday night through Friday in the Fantasy Football Advice forum here on Fantasy Knuckleheads. I'm happy to further discuss my rankings logic there.
So, in the words of Michael Corleone, the top 75 flex rankings is now "strictly business." To the business, Dons!
Week 3 Top 75 Flex Rankings
1. Le'Veon Bell Welcome back Lev, or Le'V, or Le? Or Veon? What's your nickname, anyway? Whatever. Pittsburgh's offense is legit. I don't care that it's the Rams. Look what Matt Jones and Alfred Morris just did!
2. Marshawn Lynch As a Chicago fan, this pains me to say: the Bears couldn't stop Mr. Rogers coming out of the backfield in a pair of old canvas Converse All-Stars.
3. Adrian Peterson
4. Jamaal Charles
5. Julio Jones
6. Antonio Brown Ok, you could say you like Brown over Jones, but that's like arguing which is better: Blondes or Brunettes. They're both great!
7. Rob Gronkowski Redheads, too. Hell, give me all three.
8. Demaryius Thomas When Peyton went Beast Mode it was DT doing work, I bet he finally finds the endzone this week.
9. Odell Beckham Jr.
10. AJ Green
11. Jeremy Hill You know who's bad? The Ravens.
12. Emmanuel Sanders and the Lions.
13. Randall Cobb
14. Jeremy Hill I believe in him.
15. Calvin Johnson if he gets that many targets, I guess.
16. James Starks Assuming Lacy is out, which I think he will be, though I'm basing this strictly on gut.
17. Julian Edelman
18. Lesean McCoy
19. Brandon Marshall
20. Larry Fitzgerald Until he or Carson Palmer is injured, you're playing him.
21. Donte Moncrief Attention! I'm making a statement here.
22. DeAndre Hopkins imagine if he were on the Packers
23. Chris Ivory
24. Justin Forsett
25. Carlos Hyde
26. Latavius Murray I've seen him way too high on some lists.
27. Ryan Mathews assuming Demarco Murray is out. If he plays and is a full go, insert Demarco here.
28. CJ Anderson
29. Jonathan Stewart
30. Frank Gore
31. Allen Robinson Pats can be thrown on and they'll be behind.
32. Mark Ingram
33. Jarvis Landry has been a stud, but worried about the matchup.
34. Travis Kelce
35. Devonta Freeman he may not be good, but he's the guy. Like, the only guy.
36. Ameer Abdullah I'm still on board the Abdullah train, but I'd like to see a little more out of the rest of his team. Like, a pulse?
37. Keenan Allen
38. Mike Evans
39. Amari Cooper
40. Alshon Jeffery assuming he plays. Jimmy Clausen is really bad. Richard Sherman isn't. Kam Chancellor is back. You know what? Just ignore this ranking.
41. Danny Woodhead
42. Greg Olsen
43. Jeremy Maclin
44. Davante Adams I just want to see him healthy and no James Jones vultures. You know?
45. Jeremy Maclin
46. Jordan Matthews Normally a lot higher, but Revis.
47. Dion Lewis
48. TY Hilton
49. Alfred Morris What's the over/under on Matt Jones touches?
50. Matt Jones Can you say "hedge?"
51. Joseph Randle "I'm avoiding Cowboys like the plague." Who said the previous sentence?
(A) Me in week 3 of fantasy football, 2015 (B) Your average 20-something female in New York City
52. Vincent Jackson
53. Jimmy Graham The Bears aren't good.
54. David Johnson Give Chris Johnson all the touches you want. This guy is good.
55. Doug Martin He reportedly doesn't like "Muscle Hamster" so how about "Dougy Fresh?"
56. TJ Yeldon
57. Steve Smith Sr.
58. John Brown Maybe should be higher.
59. Giovani Bernard
60. Tyler Eifert a bit of a hedge, I guess.
61. Kendall Wright love the matchup. The Colts might be pulling DBs off the street soon, and Vontae Davis don't play no slot.
62. Sammy Watkins
63. Todd Gurley love the upside. Let's see what he does.
64. Stevie Johnson
65. Doug Baldwin the Bears are bad.
66. Bishop Sankey
67. James Jones
68. Martellus Bennett *Groans.*
69. Terrance Williams I guess if a cornerback falls down or something, right?
70. Isaiah Crowell was really hoping to avoid any Browns
71. Lamar Miller My, how the mighty have fallen. Miller is one of the most confusing fantasy assets of 2015.
72. Shane Vereen
73. CJ Spiller
74. Mike Wallace
75. Karlos Williams fun to watch.
Best of luck! Catch you on the forums, or tweet me:
@pkaragianis