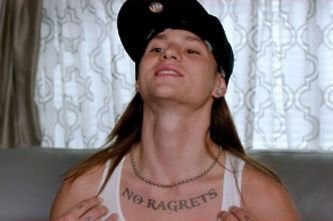 Each week we watch players under-perform and over-perform their fantasy football rankings. Algorithm based rankings are missing that "gut feeling" or "football intuition" and that can make or break a close scoring week. What our rankings provide is the most common outcome for a player given the current match-up. The purpose of our rankings report is to help bring to light the undervalued players flying under the radar and the overvalued guys that could find themselves in a bad spot in week 3!!
Quarterback Rankings Report Undervalued
Matt Ryan is ranked 8th. Vegas has this game tight with no over under and a close spread of 1.5 points. Ryan lost some touchdowns last week to Freeman. If this turns into a shootout Ryan is way undervalued at 20 projections points.
Matthew Stafford is ranked 14th. Right now he's really tied for 10th ranked with 6 other quarterbacks. I know that the Atlanta defense just put the clamp on Aaron Rodgers but since Stafford makes more money he should do better... right??!! Despite my lack of humor I'm listing Stafford as undervalued purely due to the fact that this game has shootout written all over it and Detroit's run game is null.
Jay Cutler is ranked 28th. Cutler is criminally undervalued this week versus the Jets. He's a lock for at least 2 touchdowns and 250 yards but he has the upside of 3 touchdowns and 280 yards. He in in a run first offense, but the Jets are so porous against the pass that Cutler will still get his points.  I see Cutler knocking down the 2 drink minimum without a lime.
Quarterback Rankings Report Overvalued
Drew Brees is ranked 3rd. For Brees to be ranked 3rd is insane. I'm a hardcore Saints fan for life and I love "Breesus" just as much as every other Saints fan. That does not change the fact that he has looked terrible with Snead and Cooks out of the lineup. His offensive line is in shambles and he's about to face a division opponent on their home turf. Drop him down to 10 and I'd feel much better about his ranking.
Cam Newton is ranked 4th. Sticking with the same game. I know the Saints defense is horrible (see above). At the same time Cam Newton, so far this season, is a hot pile of dog mess. No Panthers fans it's not just because of his shoulder injury. Did I mention Cam just lost Olsen?
DeShone Kizer is ranked 10th. I know he faces the Colts, the worst team in football. Or is that the Jets, or Browns? I guess it is a three way tie of despair? Kizer may earn some points for rushing, but there is still no way I'd start him over at least 5 people ranked beneath him including Jay Cutler.
Running Back Rankings Report Undervalued
Javorius "Buck" Allen is ranked 20th. I like him a little more than that even if West suits up this week. If he gets a TD (which my gut says he will) we will see him finish about 12th.
Tarik Cohen is ranked 29th. I'm about to go update this ranking, this is horrible. We don't know the status of Howard yet. Even if he suits up I'm taking Cohen because the Bears will have to play catch-up versus PIT and that plays right into the PPR role Cohen excels in.
Running Back Rankings Report Overvalued
Lesean McCoy is ranked 8th. He hasn't produced a touchdown this season and faces the

McCoy as the 8th ranked RB vs. Denver sounds a bit shady.

Denver Bronco's in week 3. Didn't the Broncos just shut down Zeke? Who makes these projections anyway? I should be fired!

Christian McCaffery is ranked 11th in our PPR rankings! Breesus Christian are you kidding me! It is hard to imagine McCaffrey seeing that big of a uptick in production even with Olsen out. I guess someone has to eat those targets, but will it be McCaffrey?
Wide Receiver Rankings Report Undervalued
DeVante Parker is ranked 36th, despite facing a horrible pass defense. Lock and load, check please, get out of free jail card and yes I'll be your oil boy.
DeSean Jackson is ranked 63rd. On the surface that looks right but my gut tells me that if Bradford plays this week that 63rd ranking is way off. Nothing seen from Jackson so far has earned our trust in Tampa, yet. In week 3 however, Minnesota will focus on Evans and Jackson will shine bright like a diamond. There is a good chance that after this week he takes a step forward across the industry rankings .
Wide Receiver Rankings Report Overvalued
Mike Evans is ranked 1tth. I know he's a beast but so is that Minnesota pass defense. And if Bradford is out I can see Tampa turning down for what, by the 3rd quarter.
Michael Crabtree is ranked 3rd. I honestly like this ranking for him because he is a WR1 trapped in a WR2 roll. For reasons unknown, Oakland continues to unnervingly force feed Cooper. If Crabtree comes back this week with another 3 touchdown performance I'll eat crow for sure.
Tight End Rankings Report Undervalued
Austin Seferian-Jenkins is ranked 31st. Yes, I'm talking about a Jets player coming off suspension as being under-ranked. If you've been following my pre-draft analysis you know I've got a man crush on this guy. In short, he was an addict and now he isn't.  He's arguably the best pass catcher the Jets have and the Jets will be playing from behind a lot this season. UPDATE: Jets HC says ASJ isn't in game shape implying a snap count in week 3. He's still a solid "watch list" player going forward.
Jordan Reed is ranked 20th. The system projected him for 6 points, but the Redskins offense is due to break out. The ranking is understandable, but it's Jordan Reed and he's due to bounce back. The impending shootout with Oakland should be all he needs. I also do not think that his chest injury will hold him back in week 3.
Tight End Rankings Report Overvalued
Martellus Bennett is ranking 4th. Anytime you tie a key position to Aaron Rodger you can expect lofty expectations, but Bennett is not performing so far. In the game versus Atlanta he wasn't really targeted much at all until the Packers were pretty much in garbage time. The Bengals are horrible (so far this season) and you'll see Bennett with plenty of red zone opportunities but 4th ranked seems a bit overvalued.
Jack Doyle is ranked 8th. In this weeks crap fest between the Colts and Browns no one should be ranked above 10th on either of these teams. Mic Drop.
Remember that system generated rankings are just a baseline, but you should have the last word. This is our opinion based adjustment of the rankings, but let us know what you think. Hit us up on Twitter with your gut check adjustments: @_knuckleheads.