Week 4 brings the introduction of the dreaded open date, and for those Rob Gronkowski owners (as well as those who have streamed the likes of Delanie Walker, Anthony Fasano, and Scott Chandler), now is the time to thrust your contingency plans to the forefront. For the rest of us, week 4 is another step on the long trek towards the playoffs, and productivity from the tight end position can go a long way towards making that push to get a roster over the hump and solidify a postseason berth. We'll be cognizant of the bye weeks from here on out (New England and Tennesee in week 4, as mentioned above) and keep you abreast of any injury concerns as we release this week's tight end rankings. Unfortunately, there are plenty of injuries to watch this week in regards to the tight end position. (See also: Week 4 Fantasy Football Injury Report)
Remember: an asterisk (*) next to a player's name denotes a potential injury concern for that player ahead of week 4.

Week 4 Tight End Rankings 1-5
1. Greg Olsen @ TB- With Gronk on bye, this is Olsen's week to sit atop the rankings. He'll get a tricky matchup with Tampa, but his place in Carolina's target hierarchy and ability to deliver when his number is called makes him an easy top-3 play most weeks, no matter the circumstance. Olsen put up a hefty 8/134/2 line against the Saints in week 3.
2. Jimmy Graham vs. DET- Graham's 7/83/1 line against the Bears on Sunday was much more like the Jimmy Graham we have all come to know. Still one of the league's most dynamic pass-catchers, Graham is still settling into his new role in Seattle, and appears to be rounding into form. He may not put up numbers like he did in New Orleans, but he is building chemistry with Russell Wilson, and there will be big plays waiting to happen against the Lions, who had trouble tracking Owen Daniels in the red zone, where Graham thrives most.
3. Travis Kelce @ CIN- Kelce caught 6 balls for 80 yards but did not find the end zone on Monday night in Green Bay. He saw 10 targets, and will continue to serve as KC's most dynamic offensive weapon in the passing game.
4. Jason Witten @ NO- Cowboys plus Saints on Sunday night usually equals tons of yards, points, and fantasy football ecstacy. Witten still managed a 6-65 outing against the Falcons' defense without Tony Romo under center, and the Saints' clueless defense should present Brandon Weeden with some clean looks to get Witten the ball. The Saints, as mentioned above, just saw Greg Olsen put up video game numbers on them in week 3.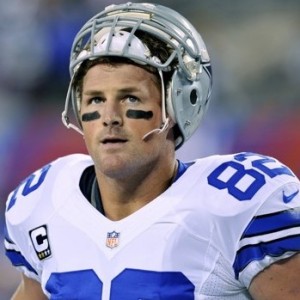 5. Tyler Eifert vs KC- The Eifert tower came crumbling down with a goose egg against the always-difficult Ravens defense in week 3, but that doesn't stop us from including him in our top-5 this week. He had a touchdown overruled against Baltimore, and was overshadowed by A.J. Green and a ton of checkdowns from Andy Dalton. He'll bounce back against a Chiefs unit that struggled against Green Bay in the red area.
Week 4 Tight End Rankings 6-10
6. Martellus Bennett vs. OAK- Streaming tight ends against the Raiders is the hottest thing since Whataburger put their spicy ketchup in grocery stores. Bennett is more than a streamer, and is a solid play every week, even if Jay Cutler can't go. Gary Barndige (Shoutout to our man Levi and his week 3 DraftKings value picks) just torched Oakland to the tune of a 6/105/1 line.
7. Jordan Reed vs. PHI- Reed is healthy (for now) and a shoe-in top-10 play against Philly this week. As long as he's on the field, he should remain one of Kirk Cousins' top targets even after DeSean Jackson returns from injury.
8. Heath Miller vs. BAL- Big Ben is out for a few weeks, but Michael Vick helped make Alge Crumpler a viable fantasy tight end several years ago, and Miller should give Vick an outlet in the passing game against the Ravens. The Steelers and Ravens kick off week 4 on Thursday night.
9. Eric Ebron @ SEA- Ebron has been trending up our rankings, and although he has a tough matchup at Seattle, we like his chances to make the most of his snaps, especially if Brandon Pettigrew remains sidelined, leaving Ebron to play an every-down role in the Lions' offense.
10. Zach Ertz @ WAS- We're all still waiting on Ertz to break through in 2015. The Redskins' defense is underrated, but Ertz has the skills to win matchups against their linebackers and secondary. If the targets are there, he'll make plays.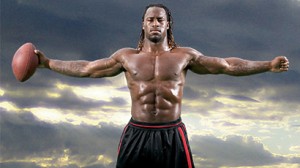 Week 4 Tight End Rankings 11-32
11. Kyle Rudolph @ DEN
12. Jordan Cameron vs. NYJ
13. Richard Rodgers @ SF
14. Vernon Davis* vs. GB
15. Charles Clay vs. NYG
16. Crockett Gillmore @ PIT
17. Larry Donnell @ BUF
18. Jared Cook @ ARZ
19. Owen Daniels vs. MIN
20. Dwayne Allen* vs. JAX
21. Gary Barnidge @ SD
22. Lance Kendricks @ ARZ
23. Mychal Rivera @ CHI
24. Coby Fleener vs. JAX
25. Ladarius Green* vs. CLE
26. Julius Thomas* @ IND
27. John Phillips vs. CLE
28. Jacob Tamme* vs. HOU
29. Brandon Myers vs. CAR
30. Benjamin Watson vs. DAL
31. Garrett Graham @ ATL
32. Josh Hill vs. DAL
Week 4 Tight End Sleepers
John Phillips vs CLE- If Ladarius Green remains sidelined, Phillips will have a role to play. He caught all 4 of his targets for 35 yards in week 3. Antonio Gates remains suspended through week 4.
Coby Fleener- Andrew Luck's BFF could play a bigger role if Dwayne Allen remains sidelined. Fleener caught 4 of 6 targets for 51 yards against the Titans in week 3.
Gary Barnidge @ SD- It will surely be tough to replicate his week 3 productivity (6/105/1), but Barnidge seems to have found a niche in Cleveland's offense, though the Browns would ideally like to lean more heavily on their run game.
Gavin Escobar- Deep sleeper here. Escobar was a non-factor in week 3, but will have a chance to make plays against the Saints' haphazard defense, especially if New Orleans and former Cowboys' defensive coordinator Rob Ryan pays extra attention to Jason Witten. Whenever these two teams play, the scoreboard usually lights up.
Week 4 Tight End Injuries to Watch
Julius Thomas (hand) Thomas could very well make his full Jags debut in week 4.
Vernon Davis (knee)
Crockett Gillmore (calf)
Dwayne Allen (ankle)
Ladarius Green (concussion)
Jacob Tamme (concussion)
Best of luck to all in week 4.