So far, 2018 has been a preposterous year for quarterbacks. They are scoring points at such a prolific rate that an 18-20 fantasy point performance is pedestrian. This is the reason that so many analysts said that waiting on quarterback in fantasy drafts was the strategy of the year. Still, playing the matchups and trends factors into week to week decisions for winning managers. The week 5 quarterback rankings are here to give you that extra winning edge.
No Doubt Studs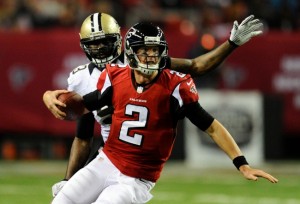 1.Matt Ryan ATL @PIT
The Falcons and Matt Ryan have been on an offensive tear lately (Ryan is averaging 30.5 fantasy points per game). There is little reason to believe that a suspect Steelers defense will be able to slow their roll.
2. Matthew Stafford DET vs. GB
Everyone knows what the deal is with Detroit. They throw the ball all day long and hope for the best. The difference now is that they have a viable runner in Kerryon Johnson. If they can bring a more balanced offensive attack, Stafford should have even more openings for his stellar receiving corps.
3. Philip Rivers SD vs. OAK
It seems like the Raiders are getting their act together on offense and defense. That will not matter when they face a red hot Philip Rivers. It has been four straight weeks of at least 19 fantasy points for Rivers, with 24 or more in three of those four games. He has the weapons to shred just about any defense and the middling Raiders are no exception.
4. Aaron Rodgers GB @DET
It feels strange to rank Rodgers below the one or two spot, but physically he is not right. He is, however, facing a bad Lions defense and he is still Aaron Rodgers. Even at 80% that is a must start situation.
5. Ben Roethlisberger PIT vs. ATL
The Steelers have had little luck establishing a run game without LeVeon Bell. What they have done well is pass the ball all over the field. Big Ben will have no trouble racking up yards and touchdowns in this one.
Solid Starters
6. Cam Newton CAR vs. NYG
Unless a miracle happened for the Giants and Eli Manning is 30 years old again, this will be a lopsided game. The Giants offense is abysmal which means that the Panthers will have the ball A LOT. With as many possessions as he will have, Newton is going to put up points in bunches.
7. Blake Bortles JAC @KC
Despite being the butt of many jokes, Blake Bortles is more than capable of QB1 numbers in favorable matchups. In this case, he has about the most favorable matchup available with the Chiefs. Kansas City cannot stop anyone from scoring and the Jags will be no exception. I like Bortles even more if Fournette cannot go in this game.
8. Deshaun Watson HOU vs. DAL
The Texans finally figured it out on offense last week. Watson threw for 375 yards and got a new weapon in rookie Keke Coutee. The Cowboys will not have an answer for the weapons of the Texans, including Watson himself.
9. Andrew Luck IND @NE
Speaking of breaking out, that is what Luck did in week 4 as well. He thrilled fantasy managers with 464 yards and four touchdowns against Houston. He will not repeat that at Foxboro, but the Patriots are no defensive juggernaut and there should be room to operate for the veteran.
Track Record For Upside
10. Jared Goff LAR @SEA
The days of the Legion of Boom are officially over in Seattle. Defense is no longer a strong suit for the Seahawks, although, neither is offense. This should be a walk in the park for the Rams and Goff would rank higher for me except that I think Gurley goes off on the ground.
11.Tom Brady NE vs. IND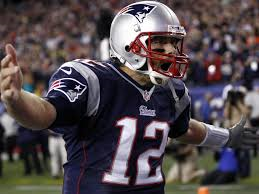 Next week should be the real coming out party for the Patriots. This game will be the return of Julian Edelman, but it may take a bit to shake off the rust. Still, Brady will be more than usable with Edelman, Josh Gordon, Phillip Dorsett, James White, etc. ready to carry the team.
Decent Plays/QB2
12. Alex Smith WSH @NO
13. Patrick Mahomes KC vs. JAC
14. Drew Brees NO vs. WSH
15. Carson Wentz PHI vs. MIN
16. Andy Dalton CIN vs. MIA
17. Kirk Cousins MIN @PHI
18. Russell Wilson SEA vs. LAR (Garbage Time Special Possible)
Look Away
19. Derek Carr OAK @LAC
20. Ryan Tannehill MIA @CIN
21. Joe Flacco BAL @CLE
22. Dak Prescott DAL @HOU
23. Marcus Mariota TEN @BUF
24. C.J. Beathard SF vs. ARI
25. Case Keenum DEN @NYJ
26. Josh Rosen ARI @SF
27. Sam Darnold NYJ vs. DEN
28. Baker Mayfield CLE vs. BAL
29. Josh Allen BUF vs. TEN
30. Eli Manning NYG @CAR
Be sure to check out the rest of the positional rankings and take a look at the waiver wire picks if your team needs a boost. Follow me on Twitter for extra analysis or answers to questions: @brendancole16.