Greetings and welcome to the week 6 quarterback rankings. A couple of regularly used names are unavailable this week, so replacements/streamers will be important. This will be the case for the next couple of weeks as well until we can thread our way through the dreaded byes. 
No Doubt Studs
1. Patrick Mahomes KC @NE
Last week, Mahomes had his worst statistical game of the year against one of the league's best defenses. He still scored 19 fantasy points. The Patriots lackluster defense should give him plenty of opportunities to get back to elite status in week 6.
2. Matt Ryan ATL vs. TB
Teams facing the Buccaneers tend to have an offensive explosion. Matt Ryan has three performances with over 30 fantasy points already this season. Seems like a recipe for a very big day.
3. Tom Brady NE vs. KC
If the Patriots defense is lackluster, then that leaves the Chiefs as...bad. The Patriots have a full complement of weapons and that should mean points for days.
4. Aaron Rodgers GB vs. SF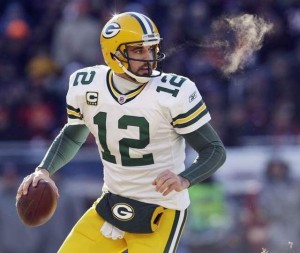 The Lions got smoked by Rodgers and his platoon of backup receivers to the tune of 442 yards and 3 touchdowns. I see no reason to think that the 49ers will do a better job of stopping a slew of discount double checks.
Nice Starters
5. Deshaun Watson HOU vs. BUF
Normally a banged up quarterback is not the way to go for a starter, but Watson has to produce. The Texans do not have the running backs to control game flow on the ground. Unless he sits, Watson is a second tier starter for me.
6. Cam Newton CAR @WSH
His ceiling is not as high as a guy like Mahomes, but Newton is as close as you get to a lock. He is almost a sure thing to score at least 20 fantasy points in any given week.
7. Andy Dalton CIN vs. PIT
This is one of the highest rankings I can remember giving Dalton. The Red Rifle is playing some decent quarterback this year and Tyler Boyd has emerged as a viable second weapon in the passing game. Combine that with the Steelers' weak defense and you have a recipe for success.
8. Kirk Cousins MIN vs. ARI
Having two elite receivers looks good on Cousins, but so does this matchup. The Cardinals offense can't stay on the field, so their defense is gassed by the second half. This should be a big game for Diggs and Thielen.
Decent Starter/QB2
9. Ben Roethlisberger PIT @CIN
Trying to keep up with opponents has become a chore for Roethlisberger. The Steelers are giving up points in bunches, which means lots of passes. That is not the best recipe for real life success, but it works for fantasy football.
10. Jared Goff LAR @DEN
This is a bad matchup on the surface, but the Broncos defense has not been as infallible as it's reputation. The bigger problem is that Kupp and Cooks are both in the concussion protocol and questionable to play. If both receivers are a go, I would move Goff up to about number 8.
11. Philip Rivers LAC @CLE
I struggled with the one because Cleveland has a top shelf defense, but Rivers is on a roll. Even in his worst game, the veteran posted 19 fantasy points and I think that is about his floor. A couple of turnovers could change my opinion, but I think that Rivers will have a safe, if unspectacular week 6.
12. Blake Bortles JAC @DAL
No Leonard Fournette for a couple more weeks means lots more of "Mr. Garbage Time". Bortles did have trouble against a bad defensive unit last week, and the Cowboys have been solid on D. There should still be plenty of chances for Bortles to throw as I do not see T.J. Yeldon dictating the pace in this game.
If You Must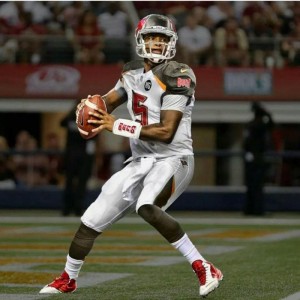 13. Alex Smith WAS vs. CAR
14. Russell Wilson SEA @OAK
15. Jameis Winston TB @ATL
16. Andrew Luck IND @NYJ
17. Carson Wentz PHI @NYG
18. Joe Flacco BAL @TEN
Just Don't
19. Mitchell Trubisky CHI @MIA
20 Baker Mayfield CLE vs. LAC
21. C.J. Beathard SF @GB
22. Derek Carr OAK vs. SEA
23. Marcus Mariota TEN vs. BAL
24. Ryan Tannehill MIA vs. CHI
25. Josh Allen BUF @HOU
26. Dak Prescott DAL vs. JAC
27. Eli Manning NYG vs. PHI
28. Sam Darnold NYJ vs. IND
29. Josh Rosen ARI @MIN
30. Case Keenum DEN vs. LAR
Be sure to check out the rest of the weekly positional rankings. If you need a bit of a boost, swing by the waiver wire picks as well. Follow me on Twitter for insights, analysis, and questions answered: @brendancole16.