The rankings are here for week 6 and there are some interesting ones among the bunch. After a long look, I have a few edits based on matchups and recent trends. By all means consult the rankings for tough lineup decisions, just remember to incorporate what you have seen on the field as well.
Quarterback Rankings - Undervalued
Jacoby Brissett IND Ranked #17   My Ranking #10
Week 6 brings a tasty matchup for Jacoby Brissett. The Titans are not stopping anyone through the air and the Colts are on the rise offensively. The ceiling for Brissett was on display a couple of weeks ago versus the Browns. He scored 30 fantasy points and that is a possibility again. For one week, I like Brissett to be a top 10 QB.
Josh McCown NYJ Ranked#18  My Ranking #12
The Jets have not been the dumpster fire that they were expected to be. Their defense is alright and the offense has shown flashes of competence. None of this is high praise of course, but they are not the worst team in the league. The Patriots are probably going to put up points by the dozens in this game. That will mean lots of Josh McCown (which sounds putrid, I know). Between Austin Seferian-Jenkins, Jermaine Kearse and his running backs, McCown has enough to put up points. I am betting that this is the week he tops 20 fantasy points.
Quarterback Rankings - Overvalued
Matt Ryan ATL Ranked#1  My Ranking #11
The Falcons have all of the pieces to be an explosive offense, but this is not last year. Ryan has had a tough time due to missing pieces in his offense. The team will be healthier coming off a bye week, but I would not get overzealous with your expectations. Ryan is, of course, a startle QB when his studs play. I think that he has something to prove to his owners before returning to must-start status.
Drew Brees NO Ranked #2  My Ranking #9
The Saints are playing at home and that has always been friendly to Brees. The Lions defense is not friendly, however. I still like Brees this week and I would start him unless I had another great option. I also think that his total may be under 20 fantasy points when the game is over. That puts him out of top-5 consideration.
Running Back Rankings - Undervalued
Adrian Peterson ARI Ranked NR  My Ranking #31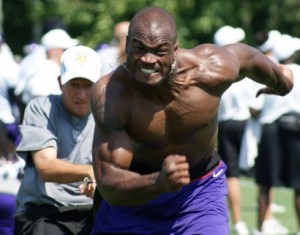 It looked suspiciously like AP was used up in New Orleans, but how much of that was frustration. He had the look of a sulking star to me, a la Randy Moss - Oakland edition. I am not saying that Peterson returns to stardom, but he was given the starting job right off the bat. Chris Johnson was released immediately following the trade for Peterson. The volume will be there, so if the production does not follow then All Day is all done.
Duke Johnson CLE Ranked #28  My Ranking #19
The Browns have very little NFL caliber talent on their offense. Duke Johnson is one of the most dynamic players that they have available. He has scored double digit fantasy points in 3 straight (4 straight in ppr scoring). One can only hope that his touches will rise as it becomes more apparent that he is the most effective back. This week Johnson faces the Texans, but they just lost Watt and Mercilus and they are a diminished defense. Don't be afraid to roll with Johnson.
Running Backs - Overvalued
Jay Ajayi MIA Ranked #12 My Ranking #24
I hate to push Ajayi down the rankings as he is clearly a dynamic young back. He is also on an awful, dysfunctional team at the moment. The Dolphins cannot get anything going on offense and I don't see that changing this week. The Falcons have a legitimate run defense and Ajayi will find it tough to break free. I am thinking this will be about a 12 carry 50 yard type day.
Carlos Hyde SF Ranked #18  My Ranking #27
It is very hard to trust Hyde at the moment, since it seems like his coaches may not. After being very productive to start the year, Hyde's stats have tapered off over the last couple of weeks. Matt Breida is inexplicably getting a lot of the rushing work at the moment. It is hard to say if that will continue, but it makes Hyde risky for the moment. He could come back in a big way, but he also may not even start. I stay away from Hyde for the moment aside from bye week fill-in status.
Wide Receivers – Undervalued
T.Y. Hilton IND Ranked #15 My Ranking #9
The Colts do not have much going for themselves when it comes to winning games. One constant for this team is that T.Y. Hilton is going to produce. No matter who they roll out there at QB, Hilton gets his. While that has not been hugely helpful from a real-life football perspective, it is invaluable to fantasy owners.
Will Fuller HOU Ranked #29 My Ranking #20
The Texans offense is the real deal and Will Fuller is a big part of that. Deshaun Watson has been focused in on DeAndre Hopkins and Will Fuller and the results are amazing. There is destined to be some regression in terms of touchdowns, but there is a reason that Fuller was a high draft pick. Oh, and the Texans are playing Cleveland.
Wide Receivers - Overvalued
Julio Jones ATL Ranked #1 My Ranking #13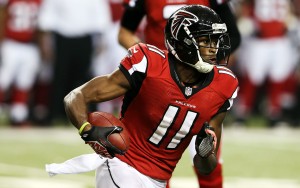 There are few singular talents in the NFL and Julio Jones is one of them. He can also be maddeningly inconsistent and he is dinged up often. Right now he is playing hurt and not getting many looks around the red zone. He could turn this around at any time, he has that kind of ability. I just think that betting on it is foolish right now. Of course if you have Jones, you start him. Just realize that to be truly next level those touchdowns need to come more often.
Terrelle Pryor WAS Ranked #18 My Ranking #34
I thought that Pryor was going to do huge things in Washington. I went out of my way to get him in just about every fantasy league. Now I am trading him away anywhere that I have takers because things look that bad. Last week was a nice high point for the early season. Most of his production came on one long scoring play, though. Pryor and Cousins are not in sync at all and I don't see it getting much better. There will be some big plays, but the same can be said of Torrey Smith.
Tight Ends – Undervalued
Austin Seferian-Jenkins NYJ Ranked #17 My Ranking #7
The Jets do not have a lot of reliable targets, but ASJ is the best one. He has a dream matchup versus a Patriots team that cannot stop anyone. This is the week to start your Jets offensive players, particularly Seferian-Jenkins. Of course, I think that in a week or two ASJ will universally be considered an every week starter.
Ed Dickson CAR Ranked #24 My Ranking #12
There was a big hole in Cam Newton's heart when Greg Olsen got hurt. That hole has been filled with a heaping helping of Ed Dickson. Over the last three weeks, Dickson's yardage has gone from 8 to 62 to 175. He does not have a great matchup with the Eagles, but the way Newton is playing it won't matter. The Panthers have a lot of weapons and that is evident now that the QB can get them the ball.
Tight Ends – Overvalued
Cameron Brate TB Ranked #5 My Ranking #16
There have been plenty of instances where I hyped Brate this season. A matchup with the Cardinals will not be one of those times. Their defense has been pretty easy to pass on and Ertz scored against them last week. Brate is many things but he is not Zach Ertz. The Cardinals are still a wall versus most tight ends. There is always a chance of a short red zone score, but this is not the week to bank on it. Look elsewhere.
Martellus Bennett GB Ranked #8 My Ranking #24
This one baffles me, Bennett has been borderline un-startable this season. He has the smallest part of the Packers offense and that is not changing. The talent is certainly there, but I'm sure there are 5 guys on any waiver wire that I would start before Bennett. No thank you.
That's a wrap for my gut-check of the week 6 rankings. Check back daily for more exclusive content to keep your fantasy team rolling to the playoffs. As always, look for us on Twitter: @_knuckleheads and @brendancole16.