The rankings have been shaken up leading up to week 6 as Jamaal Charles sustained a season ending injury. If you had Charles on your team, be sure to check out the running back waiver wire. Even if you had no stock in Chiefs running backs, it could be time to pick up Knile Davis or Charcandrick West. Let's check out the injuries and bye weeks and then figure out which running backs to start in week 6.
Key Players On A Bye:
Todd Gurley STL, Latavius Murray and Marcel Reece OAK, Joseph Randle and Darren McFadden DAL, Doug Martin and Charles Sims TB
Week 6 Waiver Wire: Quarterbacks and Tight Ends / Running Backs / Wide Receivers
Injury Concerns:
Devonta Freeman ATL Questionable, Justin Forsett BAL Questionable, Karlos Williams BUF Questionable, Joique Bell DET Questionable, Alfred Blue HOU Questionable, Bilal Powell NYJ Questionable, Reggie Bush SF Questionable, Marshawn Lynch SEA Questionable, Matt Jones WAS Questionable
Elite Tier - Must Starts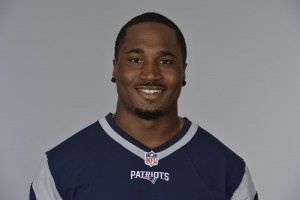 1.Devonta Freeman ATL @NO Questionable
2.Adrian Peterson MIN vs. KC
3.LeVeon Bell PIT vs. ARI
4.Dion Lewis NE @IND
5.Arian Foster HOU @JAC
Devonta Freeman should continue to put up big numbers in week 6. He faces a Saints defense that made a bad Philly running game look good, seems like a no brainer. Peterson will be grinding it out versus Kansas City minus Jamaal Charles. If the Vikes get a lead Peterson could see a ton of carries. Bell is always a great play, but Arizona is tough against the run. Dion Lewis has been consistently productive just about every week, and the game against Indy will be no exception. Foster broke out last week and he will probably not look back.
Strong Plays - Reliable, But A Notch Below
6. Mark Ingram NO vs. ATL
7. Matt Forte CHI @DET
8. Eddie Lacy GB vs. SD
9. Carlos Hyde SF vs. BAL
10. Chris Johnson ARI @PIT
11. Christopher Ivory NYJ vs. WAS
12. Justin Forsett BAL @SF Questionable
The Falcons rush defense is not as bad as it was, but Ingram and the Saints will still score some points. Forte is always a solid play, but no longer elite most weeks. Lacy is going to break out one of these week, but San Diego is more susceptible to the pass so it may not be this week. Hyde will look to build on a strong game as the Niners take on a bad Baltimore defense. Chris Johnson has been reborn in Arizona and looks like a solid starter at the moment. Ivory will be a decent starter week to week as long as he can stay in the lineup. Forsett is dinged up, but if he plays he should put up at least double digit fantasy points.
Rankings: Quarterbacks / Wide Receivers / Tight Ends / IDP
Risk/Reward - Potentially Shaky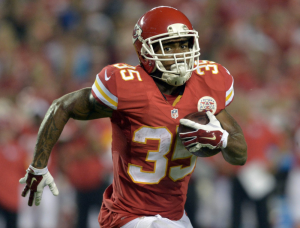 13. Frank Gore IND vs. NE
14. DeMarco Murray PHI vs. NYG
15. Danny Woodhead SD @GB
16. Charcandrick West KC @MIN
17. Marshawn Lynch SEA vs. CAR Questionable
18. Giovani Bernard CIN @BUF
19. T.J. Yeldon JAC vs. HOU
20. Melvin Gordon SD @GB
21. Duke Johnson Jr. CLE vs. DEN
Gore has looked decent recently, but if New England starts fast the run game might be abandoned. Murray found his form last week, but the Giants run defense is usually solid. Woodhead has a large share of the San Diego offense and should have a decent game versus Green Bay. West looks like he may be the running back to own in Kansas City, but the situation is fluid. If Lynch returns, he is a decent play. If Rawls starts, I don't like him versus the Carolina defense. Bernard is seeing more carries than I had anticipated coming into the season and he is a decent play for the moment. Yeldon has had a couple of nice games and he faces a weak Houston defense in week 6. Gordon is up and down, but Green Bay's run defense is not exactly top notch. Duke Johnson Jr. is up against a great Denver defense, but he has a share in what is currently a hot offense.
Question Marks - RB2 Upside
22. LeGarrette Blount NE@IND
23. Jeremy Hill CIN @BUF
24. Lamar Miller MIA @TEN
25. Ronnie Hillman DEN @CLE
26. Antonio Andrews TEN vs. MIA
27. Rashad Jennings NYG @PHI
28. Ryan Mathews PHI vs. NYG
29. Alfred Morris WAS @NYJ
30. C.J. Spiller NO vs. ATL
31. C.J. Anderson DEN @CLE
Blount has the ability to put up big numbers any given week, but Lewis has a larger share of the Pats offense. Hill is reliant on touchdowns for production and they may be tough to come by in Buffalo. Miller has been rough so far, but the new regime may give him more opportunities. I think that Hillman is a better bet for production in Denver than Anderson, but I would hesitate to use either one. Andrews has been touching the ball a fair amount for Tennessee, but he has a low ceiling. Jennings loses too many touches to Vereen but has a decent chance to score. Mathews looks good in Philly's offense, but does not get consistent touches. Morris may touch the ball more if Jones cannot go, but the Jets are brutal on opposing rushers. Spiller is a boom or bust prospect, but he could have a big game against the division rival Falcons.
Flex Appeal - Usable In A Pinch
32. Ameer Abdullah DET vs. CHI
33. Andre Ellington ARI @PIT
34. Jonathan Stewart CAR @SEA
35. Isiah Crowell CLE vs. DEN
36. Matt Jones WAS @NYJ Questionable
37. Knile Davis KC @MIN
38. Karlos Williams BUF vs. CIN Questionable
39. Shane Vereen NYG @PHI
40. Thomas Rawls SEA vs. CAR
Abdullah has been ineffective this year, but if Bell doesn't play he should see most of the carries. Ellington has been pushed back in the pecking order by Chris Johnson. Stewart faces a strong defense and his quarterback is more of a threat as a runner. Crowell may get the occassional touchdown, but other than that he is a weak choice. Matt Jones is dealing with a toe sprain and his status is uncertain. Davis could be a nice player for KC, but the pecking order is undetermined. Williams is still in the concussion protocol and could well miss week 6. Shane Vereen has the talent to produce at a high level, but the opportunity is not there in a crowded backfield. Rawls moves up to about 25 if Lynch sits again.
Tough Sledding - Let Them Be Someone Else's Problem
41. Zach Zenner DET vs. CHI
42. Chris Thompson WAS @NYJ
43. Bishop Sankey TEN vs. MIA
44. Tevin Coleman ATL @NO
45. Theo Riddick DET vs. CHI
46. Darren Sproles PHI vs. NYG
47. David Johnson ARI @PIT
48. Daniel Herron BUF vs. CIN
49. Anthony Dixon BUF vs. CIN
50. Javorius Allen BAL @SF