With Thursday Night Football looming, it is time to start locking in lineups for week 8. There are some prime matchups to be exploited, but also a couple of bye weeks to work around. Take a look and then decide how you want to attack the new week with the week 8 quarterback rankings.
No Doubt Studs
1.Patrick Mahomes KC vs. DEN
The Broncos defense is not what it once was. Mahomes managed 25 points against them on the road. This game is at home so he should be a good bet to approach 30 fantasy points.
2. Aaron Rodgers GB @LAR
After two straight 400 yard passing games, Rodgers comes up against the Rams. This matchup is no cakewalk, but the Packers are going to need to throw to compete. I like Rodgers to put up some big numbers, not that this is some kind of revelation.
3. Andrew Luck IND @OAK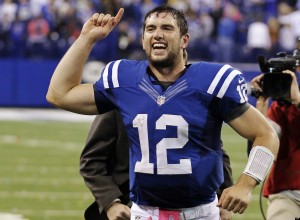 As I have previously mentioned, I was wrong about Luck and he is all the way back. I still have long term concerns about his shoulder, but for now he is a no doubt QB1 again.
4. Jared Goff LAR vs. GB
This is a decent matchup for the Rams and I like Goff a lot. I like him even more if Cooper Kupp is good to go, but I won't hold my breath for that.
High End Starters
5. Kirk Cousins MIN @NO
Despite sometimes inconsistent play, it is hard to imagine Cousins not producing most weeks. He has an almost psychic connection with Adam Thielen and Stefon Diggs is an all world talent. Despite adding Eli Apple to the secondary, the Saints are very beatable on defense.
6. Jameis Winston TB @CIN
Sometimes I have to overcome my own bias when I do not like a player. This is one of those times. I don't like Winston, but he puts up fantasy points.
7. Andy Dalton CIN vs. TB
The Bucs were already awful on defense and they lost one of their best defenders for the season last week. Dalton is a top 10 play in week 8.
Decent Options
8. Mitchell Trubisky CHI vs. NYJ
I have not seen enough to think that Trubisky is an above average quarterback, but Nagy has his schemes working right now. The Bears did a great job of surrounding the young qb with talent and giving him a chance to succeed.
9. Deshaun Watson HOU vs. MIA
It is hard not to rank Watson higher, but he is just getting killed by defenders. The Texans cannot protect their quarterback at all. As long as that is going on, he will continue to creep down the rankings.
10. Drew Brees NO @MIN
The Saints offense is usually not as explosive on the road as they are in New Orleans. It is still difficult to rank Brees outside the top ten, so I won't.
11. Ben Roethlisberger PIT vs. CLE
With or without LeVeon Bell, the Steelers are an offensive machine. There are targets all over the field for a veteran like Roethlisberger to take advantage of. The Browns have a very solid pass defense, so Big Ben is a lower tier starter than he would normally be, however.
12. Matthew Stafford DET vs. SEA
There was a time not long ago when a matchup with Seattle meant bench your quarterback. Now that matchup means very little and Stafford is an easy choice to start in 12 team leagues.
QB2/Fringe Start
13. Tom Brady NE @BUF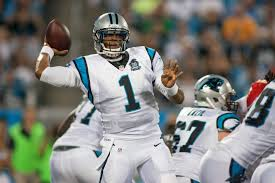 14. Joe Flacco BAL @CAR
15. Cam Newton CAR vs. BAL
16. Carson Wentz PHI @JAC
17. Russell Wilson SEA @DET
18. Baker Mayfield CLE @PIT
Do Not Start
19. Case Keenum DEN @KC
20. Alex Smith WAS @NYG
21. Brock Osweiler MIA @HOU
22. Derek Carr OAK vs. IND
23. C.J. Beathard SF @ARI
24. Sam Darnold NYJ @CHI
25. Blake Bortles JAC vs. PHI
26. Eli Manning NYG vs. WAS
27. Josh Rosen ARI vs. SF
28. Derek Anderson BUF vs. NE
Be sure to check out the rest of the Knuckleheads positional rankings before you set your lineup tomorrow. Also, swing back to the waiver wire picks if your lineup needs a tweak. Follow me on Twitter for extras or to get your questions answered: @brendancole16.