Quarterback points are so plentiful in modern football that it is hard for fantasy owners to go wrong. Even if the majority of players are going to be a good option, players still need to decide on the BEST option. That is where the week 9 quarterback rankings come in to play. Check out the players that I think will put up the best numbers for the week and then roll out the optimal lineup to pancake your opponent.
No Doubt Studs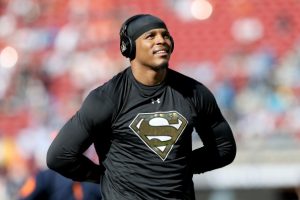 1.Cam Newton CAR vs. TB
It is hard to go wrong when you start a quarterback against the Bucs. Throw in the fact that Newton is averaging 28.2 fantasy points per game over the last three contests and things get more exciting. The Panthers have dynamic players on offense and a veteran quarterback to run it, big things are coming.
2. Aaron Rodgers GB @NE
This is the premier quarterback matchup of the season. Possibly the greatest of all time versus a first ballot hall of famer, and I'll let you decide which is which. Rodgers should put up big numbers in this game as the Patriots are not impressive on defense.
3. Patrick Mahomes KC @CLE
The Cleveland defense is definitely the strength of their team, but it won't matter this week. Mahomes and the Chiefs have been a wrecking crew this year and a dysfunctional team fresh off firing their coach won't change that. Mahomes has only scored less than 20 fantasy points once this season. Look for closer to 30 in week 9.
4. Kirk Cousins MIN vs. DET
There has been a lot of talk over the past week of Cousins being a bust signing, overpaid, etc. This week he should quiet some of that talk against a weak Lions' D. Detroit could not stop Sam Darnold or Dak Prescott, so Cousins should make short work of them.
Solid QB1
5. Tom Brady NE vs. GB
While I do not think that Brady will put up the same numbers as Rodgers, he is a safe start. The Packers defense were not world beaters before and now they are without HaHa Clinton-Dix. There should be plenty of points scored in this game and Brady will lead the charge for the Pats.
6. Jared Goff LAR @NO
This prediction is based on the information that Cooper Kupp is likely to play in week 9. The Saints defense is not bad, but the connection between Goff and Kupp gives the young QB confidence to open things up. Either way, it is a high octane offense, but with all of the pieces they go to the next level.
7. Ryan Fitzpatrick TB @CAR
It's the garbage time special! Fitz and the Buccaneers will not be able to keep up with the Panthers. They will, however, be able to put up a bunch of meaningless points at the end. This will be soul-crushing for Bucs fans, but excellent for fantasy players with Bucs on their roster.
8. Drew Brees NO vs. LAR
It has been a quiet couple of games for Brees, but he is back at home on Sunday. He is averaging 28.6 ppg at home this season. The Saints will have their work cut out for them keeping up with the Rams, but if anyone can do it, it is Brees playing in New Orleans.
Decent Starting Option
9. Deshaun Watson HOU @DEN
Most of this game will be overshadowed by Demaryius Thomas playing AGAINST Denver immediately following his trade. A more important aspect is that the Texans are charging and looking like a playoff team lately. If the offensive line can continue their strong play, Watson should be free to put up nice numbers for the second week in a row.
10. Matt Ryan ATL @WSH
Normally I am a bit higher on Ryan, but I think that Washington will slow this game down by running Peterson. There is no reason to think that the Falcons defense will be able to stop that strategy. A couple of quick strike scores could elevate Ryan a bit higher, but I would bank on around 20 fantasy points.
11. Mitchell Trubisky CHI @BUF
The Bears are going to have the ball a lot this week. Opposing quarterback Nathan Peterman is a turnover machine and Trubisky will have plenty of chances to take advantage. The only way that Trubisky does not put up fringe QB1 numbers is if the defense scores before he can get the ball.
12. Philip Rivers LAC @SEA
Old man Rivers has been borderline matchup proof this season, scoring at lest 19 fantasy points in 6 of 7 games. The Seahawks are vastly improved as a team since the beginning of the year. That just means that Rivers will have to throw to keep up and a higher total should be the result.
QB2/Fringe Starter
13. Joe Flacco BAL vs. PIT
14. Matthew Stafford DET @MIN
15. Ben Roethlisberger PIT @BAL
16. Baker Mayfield CLE vs. KC
17. Russell Wilson SEA vs. LAC
18. Derek Carr OAK @SF
19. Alex Smith WAS vs. ATL
Do Not Start
20. Dak Prescott DAL vs. TEN
21. Case Keenum DEN vs. HOU
22. C.J. Beathard SF vs. OAK
23. Brock Osweiler MIA vs. NYJ
24. Marcus Mariota TEN @DAL
25. Sam Darnold NYJ @MIA
26. Lamar Jackson BAL vs. PIT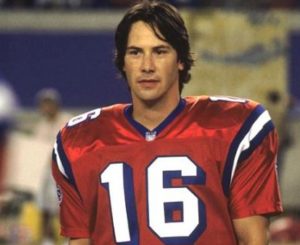 27. Taysom Hill NO vs. LAR
28. All Quarterbacks On A Bye
29. Tyrod Taylor
30. Sammy Baugh
31. Shane Falco
32. Literally Anyone
33. Nathan Peterman BUF vs. CHI
Check out the rest of our positional rankings before you set your lineups and look back at the waiver wire picks if you need a boost. Follow me on Twitter for extras: @brendancole16.