The Contrarian Candidate or a Brief and Pessimistic Over-Drafted List. Over-drafting will get you ridiculed and mocked on draft day so one could say this is a do-not-draft list. For the past two to three years on pretty much every single Fantasy Knuckleheads podcast I have been a part of, show host Mark Milano and site owner Kurt Turner know where they can turn when they need someone to disagree or, as my favorite Aunt Vicki would say, be a "Negative Nancy."
"So, Pete, what do you think?" one of them will ask.
And let the hate floweth.
I've mercilessly ripped apart draft picks, sleeper picks, busts, even made the now oft-referenced claim that I'd take Larry Donnell to get equal or more rushing yards than Trent Richardson in one of last year's weekly shows. This, I think, turned out to be correct. T-Rich put up a big fat donut and Donnell, oddly, didn't receive a single carry.
True to form, for this year's four-round mock draft I arrived late to the party, but nonetheless with a full metal jacket of pre-loaded derogatory remarks regarding questionable over-drafted picks. "Who better," Kurt thought, "to flesh out a full-on do not draft piece?" Yes, he really went with DND, which I shall henceforth use in place of "Do-not-draft" for the sake of both brevity and die-hard Dungeons and Dragons nerds who may also enjoy fantasy football. Every year I take part in a league with high school buddies, started I believe in 1997, and after a couple Anchor Steams and the obvious first two rounds worth of picks (unless a certain someone with a man-crush takes Tom Brady in round 1… you know who you are, A.G.), it's always, "Oh man, round three…" then a few groans, then a pick, then, "does Pete approve?"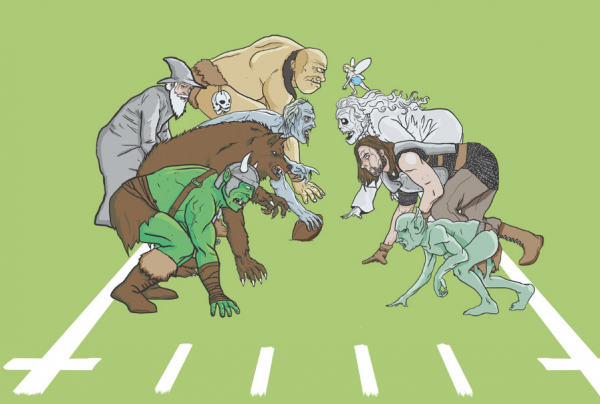 I've decided to approach my DND list round-by-round, through round 8 in a standard 10-team league. I will present the rounds in inverse order to build suspense and keep you on the page longer. (Diabolical, I know!) I will also offer names for each pick who I would prefer to take instead of the (in my opinion) over-drafted player in question. Obviously, I'm not always right. But I'll present my case and let you be the judge, jury, and executioner.
A quick explanation of ADP and Overall: ADP is the player's actual average draft position. "Overall" indicates where that places them overall among all players when you arrange each player in order by their ADP. I think it's useful to consider both.
Round 8 Over drafted: Matthew Stafford, QB, DET ADP: 81.0 Overall: 76
You might say, 81st overall is not the 8th round in a 10-team league. However an ADP average of 81.0 actually puts him at 76th overall based on average ADP (math is hard) among leagues drafted on all the major sites, and he is actually going most commonly between pick 70 and 85. Putting numbers aside, what's my reasoning? Simple, a middle-tier QB should not be going ahead of productive position players and there's an argument to be made that Stafford is no longer even a mid-tier option at quarterback, he might not even be a top-10 guy any more. Look, this is a strategy thing. Unless you're in a 2-QB league (or maybe a 6 points per pass TD league), there's no logical strategic argument in favor of taking a quarterback in these middle-to-late-middle rounds. Who would I rather draft? Too many names to mention, so I'll give you a few: Christopher Ivory (85.8), Roddy White (87.5), Tevin Coleman (89.2), and if you really want another QB I'd wait for Eli Manning (90.5, but you can probably get him even later).
Round 7 Over-Drafted: Joique Bell, RB, DET ADP: 70.8 Overall: 68
So, am I just hating on the Lions? No, just these Lions. If you read my 2015 Rookie Rankings you'll know I love Ameer Abdullah as do a lot of other fantasy folks. Bell has injury questions and Abdullah just looks really good. Yes, Reggie Bush is gone, but I don't see that having much impact on Bell's workload with the arrival of Abdullah. Guys I'd take over Bell? C.J. Spiller (71.0), Ameer Abdullah (81.3), and yeah, even Coleman and Ivory mentioned above. Note: Spiller has a hammy injury.
Round 6 Over-Drafted: Todd Gurley, RB, STL ADP: 52.0 Overall: 51
I was very tempted to name two more quarterbacks here, Matt Ryan (60.5/57) and Tony Romo (62.5/59) but I've already laid out my argument above: it's just a bad strategic move in most leagues. Instead, I'll go with Gurley who, like many other rookie running backs, is historically over-drafted. Do I think the job in St. Louis belongs to Gurley? Yes, sooner or later. Do I think he has talent? Absolutely. I actually have no problem taking a flier on him at this point in the draft, but I look down at Joseph Randle (56.0/54) and Rashad Jennings (70.3/67) and see two far less sexy names who definitely already have the job and should be plenty productive.
Round 5 Over-Drafted: DeSean Jackson, WR, WAS ADP: 50.8 Overall: 46
Honestly, I just don't see it. Washington will be a run-first team with questions at the Quarterback position namely, what's up with Robert Griffin III? We just don't know what to expect. Jackson benefited greatly from Chip Kelly's offense in 2014 and I think his situation has changed drastically but fantasy players are expecting the same results. There's plenty of names below him I'd rather have at the position, such as Keenan Allen (57.8/56), Jeremy Maclin (69.3/65), and even right below him, Julian Edelman (51.0/47)
Round 4 Over-Drafted: DeAndre Hopkins, WR, HOU ADP: 36.7 Overall: 37
Brian Hoyer, Ryan Mallett and Tom Savage are his options at QB, not to mention Arian Foster is out indefinitely. Oh, and Andre Johnson is gone. Houston just doesn't have any weapons! On one hand, there's a volume argument to be had, as in, Hopkins is going to get the targets. On the other hand, there's the classic dumpster fire argument, as in, the Houston offense could be a total dumpster fire. To score fantasy points you gotta score real NFL points. Those might be hard to come by this year for the Texans. Names I'd take over Hopkins? Brandin Cooks (37.8/39) and Jordan Matthews (41.0/40) both fit the bill and are within the same round range.
Round 3 Over-Drafted: Jimmy Graham, TE, SEA ADP: 27.2 Overall: 26
This is where it gets tough because all of the players here are typically strong picks. The wisdom of the masses, alas! But I think there are two arguments to be made here against Graham: first, a strategic argument. Is his value at the TE position really all that higher than a Travis Kelce or Martellus Bennett who can be had much cheaper? Second, a change of scenery argument: how much will the transition from the Saints' Brees lead pass-first offense to the Seahawks run-first approach? We just don't know, but I have a hard time believing the switch is at all an upgrade for Graham. A much better selection would be the aforementioned Bennett (67.0/63), which allows you to take an elite level RB or WR in round 3.
Round 2 Over-Drafted: DeMarco Murray, RB, PHI ADP: 13.8 Overall: 15
Ugh, I actually really agree with how round two typically plays out and this feels like a nitpick, but the Eagles do have quite the stable of able running backs. While I think Murray is a fairly safe pick I also think he has the largest potential for downside and almost certainly won't be able to repeat his 2014 performance. Within the same round, I'd rather take a receiver like Jordy Nelson (19.3/20) or Odell Beckham Jr. (14.0/16).
Round 1 Over-Drafted: Eddie Lacy, RB, GB ADP: 2.5 Overall: 3
Here, I don't need to nitpick. I actually think there are a quite clear top-3 this season which are, in some order, Le'Veon Bell, Jamaal Charles, and Adrian Peterson. I wouldn't take Lacy above any of those three and, in fact, my draft strategy this year has Rob Gronkowski at 4 overall. Yup. Take Gronk at 4. I'm a big believer this year in the following round 1 approach: take the top-3 backs, the top-1 TE, and then the top-3 WRs. So that puts Lacy at number 8 for me which, if you're following me still, means I'd take not only the top-3 RB listed and Gronk mentioned above, but also Antonio Brown (6.3/6), Dez Bryant (10.2/8) and Demaryius Thomas (11.7/9) all over Eddie Lacy. Is Lacy still a first round pick to me? Yes, right there at number nine in a near dead heat with Marshawn Lynch.