When it comes to building a fantasy football roster, knowledge is power. While I would agree that rumors do not necessarily amount to knowledge, they can be useful and it is fun to try to get the upper hand on your friends. Several rumors are currently floating around the internet and being talked about by writers and insiders. I'll break down three of the most potentially useful rumors currently out there. Included will be a my recommendation for what action, or lack thereof, to take.
1. Montee Ball Close To Finding A New Team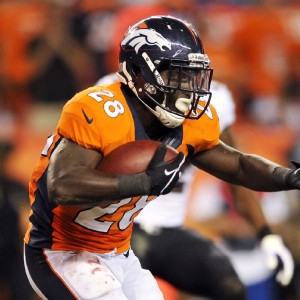 There was a time when this could have been huge news, but at the moment it is an under the radar possibility. There had previously been reports circulating that Ball could join the Colts backfield. It was even reported that Ball told a friend that he would be joining the Colts. The Falcons are now reported to have interest in signing Ball with Tevin Coleman injured and Devonta Freeman ineffective. Neither or both of these rumors may be true, but there is an increasing amount of chatter around the league that Ball could get picked up somewhere. At this point, I would not recommend getting too excited about this, even if he does sign. Ball has not shown the ability to have sustained success at the pro level despite being given the opportunity to start in a high-powered offense. If it makes you feel good to stash him deep on your bench just in case, have at it. After having Ball on a couple of my fantasy teams last season, I've seen enough.
2. Matt Jones Supplanting Alfred Morris As Starter In Washington
There is never a shortage of drama in the nation's capital, including their football team. Alfred Morris, previously seen as one of the safest starting running backs in the NFL is rumored to be on his way out after a breakout performance by talented rookie Matt Jones. Morris had one more touch than Jones in week 2 (22 to 21), but he was vastly outperformed. Jones totaled 146 yards and two touchdowns on his touches. Morris only managed 72 total yards. Before getting too crazy, remember that this is only one week removed from Morris rushing for 121 yards versus the Dolphins. The real takeaway is that the Redskins offensive line is doing some excellent run blocking in the early going. Whether or not you own Morris I would absolutely advise you to pick up Jones. As far as taking over the backfield, that is not happening yet. For the moment I think that it will be a good old fashioned, soul-crushing time-share.
Week 3 Quarterback Ranks / Week 3 Running Back Ranks / Week 3 Wide Receiver Ranks
3. Jimmy Graham Being Alienated In Seattle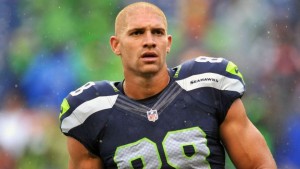 Superstar tight end Jimmy Graham is apparently very displeased with his role in Seattle. This is not surprising after only being targeted twice and catching one ball in the Seahawks' loss to Green Bay. NFL reporter Mike Freeman goes so far as to say that Graham "hates his role". Freeman goes on to say:
"Jimmy Graham is pissed. Pissed off. Make no mistake about it," Freeman said. "He hates what's happening in Seattle, where he's being barely looked at, barely apart of the offense. I've had several Seattle players tell me this. It's a fact. He is pissed off. I can't blame him."
Graham is not the first superstar to be upset with a small role in the Seattle offense. Percy Harvin was openly disgruntled during his time with the Seahawks leading to a trade to the Jets. The question now is, will Graham be given a larger part of the offense or will the season be a loss for the talented tight end? This is a tough situation for fantasy owners and I recommend cutting bait if you can still get close to full value. Unfortunately, the fact is that you will probably not be able to, in which case I recommend holding Graham and crossing your fingers for a change in Seattle.
The NFL tends to be tight-lipped when it comes to strategies and personnel moves, but these are all very real rumors. Keep in mind that every week can bring a monumental change in this league and it is necessary to pay attention to these changes. I will continue to provide the latest rumblings from around the league. Be sure to make your move when it comes to Matt Jones, the 'Skins are on Thursday Night Football this week and time is short.