You can never get to much input. Rather than sifting through the headlines you should consider pounding the links below. Vetted cream of the crop picks from around the web. You won't be distracted by Trump headlines, fake news, or concerns over North Korea starting the next World War. Just pure fantasy football love.
Round 1
David Gonos believes Austin, Benjamin and Cobb are the most interesting players in his top 75 wide receiver rankings. In my opinion, Benjamin is nothing more than wasted talent in Carolina. Cam Newton needs to trade in his touchdown celebration for some accuracy lessons ASAP. Then again I am a Saints fan.
Round 2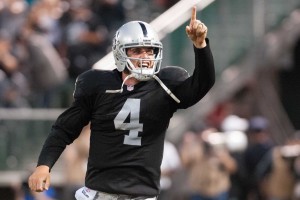 Overvalued and undervalued picks by Keith Lott at WeTalkFantasySports. He loves Garcon and hates Carr, at their current ADP. If you really don't understand why ADP is important then you should read this for some perspective.
Round 3
The guys at Fantasy Six Pack, in their drunken stupor, had an epiphany. A wait and see approach to drafting a quarterback. This was an easy pick for me as I'm a full supporter of streaming quarterbacks and therefore waiting for late round quarterbacks in the draft.
Round 4
Want to take a stab at the Michael Thomas lottery? His ADP is on up there so you gotta pay to play. If you're on the fence you should read what others expect of Thomas in 2017. I watched every catch he made last year, every single one. He knows how to get open (great routes and a great QB) and secure the ball, then fights for more yards. I'm usually very skeptical when grading sophomores but Thomas could break the trend.
Round 5
IDP fantasy footballers rejoice! If you're laying in the alley wondering where you'll get your IDP fix, look no further than the Gridiron Experts IDP rookie rankings. It's a nine minute read of pure IDP ecstasy.
Round 6
The knuckleheads at "So Called Fantasy Experts" dissected a mock draft for us. Mock drafts are very important!! I always tell my kids: don't drink and drive, wear condoms and mock draft as often as possible! Okay, I told you and used a bunch of exclamation points too!
Lucky Number 7
Brendan Cole is back in the saddle again. He kicks it off this year with some 3rd year wide receivers to take note of. Third year guys are special because usually the draft stock is low but the upside is high. Ever wish you knew the stock to buy low? That's what's up with 3rd year wide-outs.
Super Deep Sleepers Round Table