Baltimore Ravens and Chicago Bears Defenses finished top two in standard leagues for owners last week. The New York Jets and Philadelphia Eagles decided not to show up. Here are my defense / special teams picks for week 14.
Minnesota (@ JAX)
Coming off ten days rest expect the Vikings to be hungry for a win. The Jaguars have given up the 6th most fantasy points to defenses this year. On the Vikings side, they have recorded at least one sack over the past six games (nine sacks in the last three games). The Jaguars have thrown two interceptions in a couple of their last three games. Expect pressure up front with a bunch of zone coverage's mixed in to confuse a mediocre Jaguars offense.
VERDICT: OBVIOUS MUST START

Detroit (vs. CHI)
Another win for the Lions will create cushion atop the NFC North and NFC playoff picture. I expect a complacent Bears team heading out on the road after a blowout win at home over the 49ers. The Lions defense has recorded double digit fantasy points in two of their last three games. Last week was a bit of a statement game for the Lions D recording three interceptions along with one sack against a top tier Saints offense. The Lions need this game at home heading out on the road the next two weeks against the Giants and Cowboys.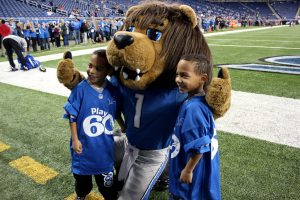 VERDICT: SAFE MATCHUP

Tennessee (vs. DEN)
Coming off a very late season bye week, the Titans have not seen the safe confines of home field in nearly a month. The Titans last home game versus the Packers was a solid showing (double digit fantasy points- five sacks, two interceptions and one fumble recovery). I really like the Titans to dictate this type of game at home by controlling time of possession with DeMarco Murray.  The Titans defense is under 20% owned in fantasy leagues which equates to a sneaky pick up option.
VERDICT: DECENT STREAMING OPTION AT HOME

Other match-ups I like:
TB (vs. NO) A streaming option at home even though going up against a strong offense in the Saints:
The Bucs are a hungry playoff caliber team
Catching Drew Brees on the road
13% owned in Yahoo leagues, but still a top five ranked defense
TB defense has eight sacks in last two games--double digit fantasy points in those games
ATL (@LA) No matter the defense, the team playing the Rams seems to be guaranteed for at least seven fantasy points.
CAR (vs. SD) Erase last week from your memory. The Panthers pitiful performance versus the Seahawks was on everyone, not just the defense. They are a much better defense at home (Panthers have given up three 40 burger games on the road this season).