M. Forte is going to lose some backfield touches? What?
OK, OK everyone simmer down, this has NOT been reported anywhere, but Langford has been producing at a very high level so it makes you wonder.
But that doesn't mean it ain't gonna happen kids, so be prepared.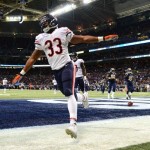 As we wait to even hear whether or not Forte will return this week from a sprained MCL, we also have to start wondering whether or not coach Fox is going to employ a joint-effort of Forte and rookie Langford when Forte does return.
I mean, let's face it, it would make sense. It would empower the Bears offense with a totally new attack. It would drive fantasy football owners bat-crap crazy, but from a TEAM standpoint, it would help Chicago keep the dream of making the post-season alive.
The Chicago Bears currently stand at 4-5. They are 3rd in the division and 12th overall in the conference with the following teams ahead of them in the chase for the coveted number 6 seed: SEA, PHI, STL, TB, WSH  so it is conceivable that they could in fact still make the playoffs.
If, however, the Bears fall out of contention at some point in the next few weeks, do we really think coach Fox is going to allow Forte to have the lion's share of the touches? Why run the man into the ground when A: you don't have to and B: you have this exciting rookie you can continue to test drive and develop?
And that's where this speculation is born from.
If we, on the other hand, take a look at the other side of the story we can similarly speculate the two-headed RB monster approach which, from a fantasy perspective, will lessen Matt Forte's potential 2015 ceiling but keep Langford's neutral—especially is they do in fact remain n the hunt.
Chicago faces both WSH and TB this season and I do not see anyone outside of (MAYBE) Seattle staying ahead of Chicago, so in the end,  I believe both runners will have significant value both on the field, and in the fantasy world.
Will Matt Forte wind up losing touches in the backfield? There is a good chance of it, but not enough to cause panic in the fantasy world.
---
Hakeem Nicks The Newest Fantasy Darling?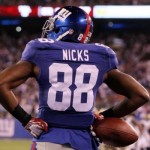 That's right, he's back in New York but does this mean Hakeem Nicks is a sleeping fantasy giant?
For those of us who remember, Hakeem Nicks was a first round selection for New York back in 2009 and immediately began contributing in his rookie year (47 catches, 790 yards 6 TDs in 14 games played).
The next two years were well beyond "OK" posting a 79/1052/11 line in 2010 and a 76/1192/15 line the following year.
For the most part, he knows the Giants offensive approach. He knows Eli Manning and he knows coach Coughlin, so the "fitting in" stage shouldn't be that big of a deal.
And ta boot, you can pass on the Giants which usually leaves them in "catchup mode"—a situation the often bodes well for fantasy owners—and their schedule outside of two teams is favorable for a pass-heavy team like New York:
| | | |
| --- | --- | --- |
| Opponent | Current Rank Against the Pass | Current Rank in Passing TDs Allowed |
| Washington Redskins | 12th | T18th |
| New York Jets | 9th | T18th |
| Miami Dolphins | 20th | 6th (most) |
| Carolina Panthers | 11th | T25th |
| Minnesota Vikings | 8th | T25th |
| Philadelphia Eagles | 16th | T18th |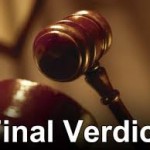 And remember, at 5-5, this team currently OWNS the NFC East and is fourth overall in the conference, so preserving that situation is paramount for New York, hence the re-hire of Nicks.
So, is Hakeem Nicks the Newest Fantasy Darling? Do we have enough evidence presented today to make that claim? Don't ya just hate authors who ask a bunch of questions?
The answer is both yes and no.
We don't have enough information to make a solid case, but we DO have enough to make a savvy speculation.
Hakeem Nicks is inevitably going to contribute more than most think in the coming weeks, and for fantasy owners starving for something more reliable than weekly waiver wire plucks, Nicks' potential stock alone makes him a consoling, albeit, savvy acquisition.
And yes, there is a small chance he does in fact become the next Fantasy darling.
Check out more on these and every other player and how they rank in our Fantasy Rankings, and good luck this week.
.