The second half of summer is upon us and that means that fantasy football drafts are right around the corner. This year there are some new faces as well as familiar ones in new places. Of course Tom Brady has to throw a wrench in the works again this year as well. I think that we have all waited long enough for football so let's get right into the rankings. While you're at it, go ahead and research when to draft your quarterback.
Top Ten
1. Aaron Rodgers GB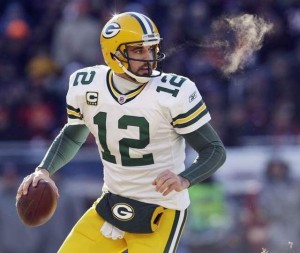 The number one quarterback is a coin flip between Cam Newton and Rodgers, but with the return of Jordy Nelson I'll give it to the Packers' qb. Rodgers and Nelson are the nearest thing to unstoppable in the league and they should pick up where they left off two years ago. The receiving corps as a whole are extremely talented with Randall Cobb, Davante Adams, James Jones and Richard Rodgers all presenting viable targets. Rodgers and the Green Bay offense are both in for a big season.
2. Cam Newton CAR
Newton, like Rodgers, is getting back his number one target this season in the form of Kelvin Benjamin. Benjamin is a huge target with a singularly dynamic skill set who will bring another dimension to the Panthers' passing game. Greg Olsen continues to give other teams fits with the matchup problem that he presents and Devin Funchess should take a step forward in his development as a receiver. Factoring in Newton's ability to create on his own on the ground places him firmly in the top three quarterbacks.
3. Andrew Luck IND
Luck burned a lot of fantasy owners (myself included) last season. This year his health is still a bit of a question, but his talent and receiving corps are not. T.Y. Hilton remains one of the best receiving options in the league and Donte Moncrief had a breakout year in 2015. The Colts tight ends are not the finest around but they can put up numbers on occasion. Luck should come back healthy enough to take advantage of some of the matchups this season. It is probably a good idea to pair Luck with a solid backup just in case.
4.Russell Wilson SEA
In Wilson, we have the fourth straight quarterback who can augment his value through the run game. Wilson is probably the most efficient qb in terms of run plays netting points while not putting wear and tear on his body. On top of his own dynamic play, he has some solid targets to throw to. Doug Baldwin is not flashy but he can be good for a huge game at any time. Tyler Lockett IS flashy and should develop by leaps and bounds this season. Jimmy Graham is a question mark as he struggled to integrate last season before suffering a season ending injury. Nevertheless, Russell Wilson presents fantasy owners with an elite option at qb.
5. Tom Brady NE (paired with 4 weeks of streaming qb)
Brady remains an elite option despite the fact that he will miss four weeks of the season. Players will have to employ a streaming strategy unless they can get a good backup for the first four weeks. Despite this uncertainty, I would still gladly take Brady if the price is right as he should tear up the league from week 5 on.
2016 Wide Receiver Rankings PPR
6. Ben Roethlisberger PIT
Losing Martavis Bryant is a huge blow to the Steelers offense, but they still have arguably the best wide receiver and running back in the league. Markus Wheaton still has the ability to be a big time number two receiver and Ladarius Green brings a dynamic skill set to the tight end position. The Steelers are going to put up some points on offense and Roethlisberger could end up being a bargain for players overly concerned about the loss of Bryant.
7. Eli Manning NYG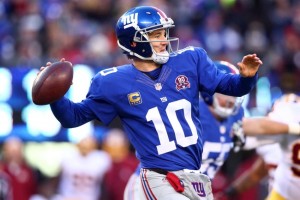 Manning is often overlooked due to his proclivity for throwing bad interceptions, but he still has one of the most talented receivers around. Odell Beckham Jr. has the ability to take over a game even if the defense keys on him. Rookie Sterling Shepard and veteran running back Rashad Jennings should be able to punish defenses who decide to key on OBJ as well. All of this bodes well for Manning being able to put up some serious numbers. Add in the recent struggles of the Giants' defense and there could be some shootouts in the making.
8. Drew Brees NO
Nobody can argue that Drew Brees is the player that he once was, but he is still safely within the top ten quarterbacks in the league. This is true whether we are talking about talent or fantasy value. Brandin Cooks has the ability to break any game open and Brees can get him the ball just about anywhere on the field. The new guard of Brandon Coleman and Willie Snead should see more action going forward. Don't look for Coby Fleener to do a great deal with his new team when he was unable to produce with former college and pro teammate Andrew Luck.
9. Carson Palmer ARI
Palmer should be in for another solid year if his health holds up. This is a big IF for the aging quarterback as he has had injury problems in the past. Young running back David Johnson will take pressure off Palmer and the Cardinals receiving corps is pretty ridiculous. They have so much talent between Larry Fitzgerald, John Brown, Michael Floyd and J.J. Nelson that it is difficult for defenses to decide who to key on. Everything depends on health here, but the potential reward is worth the risk.
10.Philip Rivers SD
Rivers is getting up there in age and he is not in love with San Diego, but the connection with Keenan Allen is sublime. Rivers and Allen are always on the same page and it leads to huge fantasy points on a regular basis. Travis Benjamin presents a nice complement at receiver and it will be interesting to see what he can do with a decent qb. It is hard to say if Antonio Gates can offer one more elite season, but he will at least be a serious red zone threat. Rivers is a rock solid option once again.
2016 Running Back Rankings PPR
The Rest:
11. Ryan Fitzpatrick NYJ
12.Andy Dalton CIN
13. Tony Romo DAL
14. Kirk Cousins WAS
15. Blake Bortles JAC
16. Tyrod Taylor BUF
17. Matthew Stafford DET
18. Derek Carr OAK
19. Jameis Winston TB
20. Brock Osweiler HOU
21. Marcus Mariota TEN
22. Joe Flacco BAL
23. Ryan Tannehill MIA
24. Matt Ryan ATL
25. Blaine Gabbert SF
26. Robert Griffin III CLE
27. Jay Cutler CHI
28. Sam Bradford PHI
29. Colin Kaepernick SF
30. Alex Smith KC
31. Teddy Bridgewater MIN
32. Mark Sanchez DEN
33. Jared Goff LA
That's it for the quarterbacks, check back later in the week for draft rankings of the WR, RB and TE - all ranked for PPR leagues.