The type of fantasy football team that you make is a personal preference. My preference is to avoid unnecessary risk and as such there are a few guys that I say do not draft.
Some common problems are injury risk, too much hype or just a bad situation and any of them can lead to disaster. These five players in particular will likely spell doom for your fantasy season at their current ADP.
Quarterback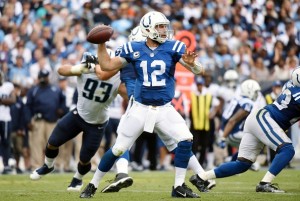 Andrew Luck IND
This is a unique one because Luck may ruin not only fantasy teams, but the actual team in Indy. The offense cannot function without Luck and his health is very questionable. Reports are very sketchy when it comes to Luck's shoulder, but it looks like at least he will not be ready week 1.
There is no official timeline and that should worry fantasy players. He has also lost his starting center; bad news for a QB. Quarterback is so deep that if you can get him at a steep discount there is no harm in it. The downside still is taking up a roster spot for an indeterminate amount of time. If he is very cheap go ahead, but if you overspend prepare to be disappointed. For my money, he goes on the do not draft list.
2017 Draft Plan: Grab Those RBs
Running Back
Ezekiel Elliott DAL
One of the best running backs in the league is not going to be available for the first 7 weeks of the season. I know, he still has an appeal pending but don't hold your breath. The NFL cannot afford to waffle on the domestic violence issue after Ray Rice. If they reduce the 6 games to 4 it would be the same punishment as Brady got for possibly knowing about deflategate. They simply cannot afford the PR hit.
Elliott will be out until week 8 (Cowboys bye is week 7). After that he has to apply for reinstatement, so owners had better pray that he does not do anything to irk the commissioner in the meantime. The bottom line is that you hamstring your team by using a top pick on dead roster space. Do yourself a favor and take someone else.
Marshawn Lynch OAK
It was exciting to hear that Lynch was coming out of retirement for the 2017 season. He is a fascinating personality and his playing style is a lot of fun. He is also a 30 year old running back that hasn't played in a year with a ton of career carries. It seems like runners can handle a finite number of carries over the course of their playing days. Lynch may not have much more tread on his tires after the usage that he saw in Seattle.
If he can come back as the beast mode of old and stay healthy, he may justify his second round ADP. Just remember that the Raiders have multiple talented backs behind Lynch. Even a bit of drop-off in his skills and it could be a serious time share. I would rather have Isaiah Crowell at a similar draft slot.
Wide Receiver
Keenan Allen LAC
Drafting Keenan Allen seems like a great move every fall, but it never is. He and Phillip Rivers appear to have a mental connection and Allen catches everything. He is a no doubt number 1 receiver when he is on the field. Unfortunately, he gets injured every year and leaves the Chargers scrambling at wide receiver. Do not let your fantasy team be like the Chargers; just pick someone else.
Maybe this will be the year that Allen plays 16 games and becomes a top tier player. Just like maybe last year was the time that it would happen. That amount of risk associated with a high level pick is not worth the stress. Grab Demaryius Thomas instead and take Tyrell Williams six rounds later if you want a Charger.
Tight End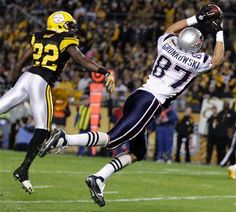 Rob Gronkowski
This is a tough one because Gronk is one of my favorite players. The trouble is that his ADP is so preposterously high. He is a matchup nightmare like no other when he is right, but he never plays a full season. On top of that, Tom Brady is getting old. I am not saying that Brady falls off this year, but he might. No player has ever been immune to the ravages of time.
Even if Brady has a season for the ages, the odds are against Gronk playing every game of it. A second round pick is a steep price to pay for a part time player. I personally like Travis Kelce to be the number one tight end in 2017. He is available to draft in the fourth round on average.