The weeks are hitting double digits now as the season is over halfway done. The streaming picks last week were hit or miss (as you would expect from lightly owned players). Drew Stanton had a nice game for the Cards, but Blair Walsh scored 0 points and suddenly cannot make a kick. The research was solid, but there is no accounting for a head case. The week 10 streaming picks have a solid crop to choose from to keep your team rolling.
Kicker
Chris Boswell PIT
The Steelers veteran kicker has been steady but not spectacular this year. He has had a pair of big games and this week should make three. The Steelers face a Colts team that struggles on defense, which should mean lots of scoring chances. Since Boswell does not miss many kicks, he is a good bet for a big scoring week.
Mike Nugent DAL
In his first week with the Cowboys, Nugent sent a barrage of kicks at the Redskins for 16 fantasy points. He followed that up with just four extra points in week 9 though. The matchup for Dallas going into week 10 is a nice one for the veteran kicker. The Falcons are allowing points in bunches to opposing kickers and Dak Prescott should have the Cowboys in range all day. Look for Nugent to Wango Tango his way to fantasy starter status.
D/ST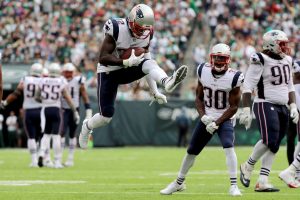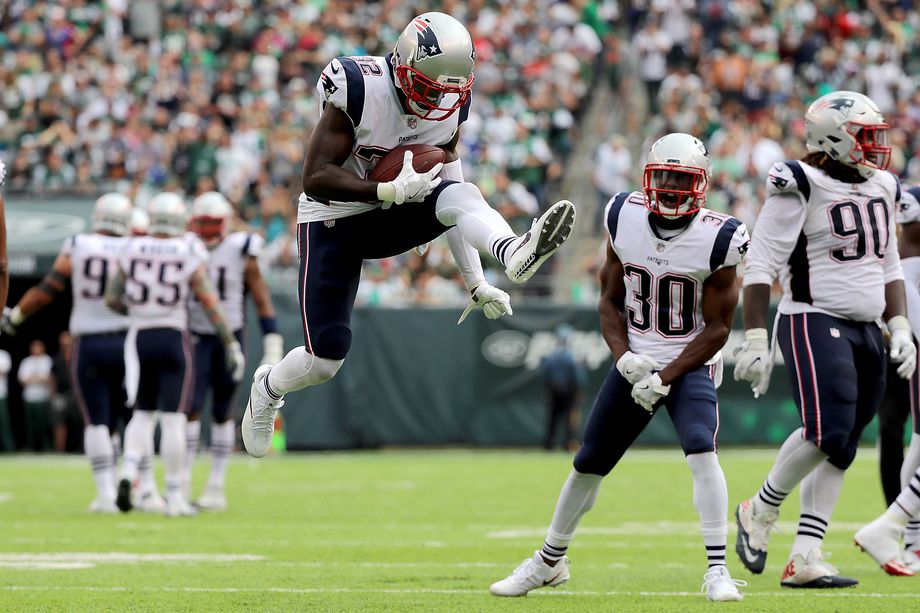 New England Patriots
Do you smell what the Brock is Cookin'?! It's turnovers...so many turnovers. At this point it is safe to say that Brock Osweiler is not an NFL starter. He was able to fake it for an excellent Broncos squad while zombie Peyton Manning was ailing. Since then, his career has been unforgettable in all the wrong ways. The Patriots are greatly improved on defense and should be ready to smoke the backup of backups. The Pats have not allowed more than 17 points to an opponent since week 4 and that trend will continue.
Chicago Bears
It has not been a great season for the Bears, but their defense has hit their stride. They have scored 11, 24 and 6 fantasy points over their last three games. The six points came against the Saints rejuvenated offense, which is impressive. Now the Packers come to town and traditionally that has been bad news for team defenses. With Brett Hundley at the helm, there are going to be plays to be made on D however. The youngster is no Aaron Rodgers (and nobody else is either); he has struggled mightily so far. All signs point to that continuing in this divisional grudge match.
Quarterback
C.J. Beathard SF (If He Starts)
The 49ers qb situation is unclear at the moment. They traded for Jimmy Garopollo and he is obviously their plan for the future. With no Pierre Garcon there are few weapons right now, so they may wait to change starters. Even without help, Beathard is playing hard. He put up a nice showing against the Cardinals and now has a prime matchup versus the Giants. Last week, Jared Goff threw for 4 touchdowns versus New York. Goff has far superior weapons, but the Giants are awful regardless. For the QB desperate owner, Beathard could be useful for a week.
Blake Bortles JAC
The Jaguars offense is a different beast than it has been in past years. They are running the ball a ton and letting Bortles pick his spots to throw. This has helped cover up for the fact that Bortles is....not good. He has put up decent fantasy numbers for the last three weeks and Leonard Fournette comes back in week 10. That will limit his chances to throw, but that is actually good news. If Bortles throws about 20 times instead of 30-35, odds are he will put up 15-18 fantasy points and be usable. The Chargers do have a blistering pass rush though, so consider your options carefully.
Be sure to check back tomorrow and get your waiver wire fix. More new content is on the way daily from Fantasy Knuckleheads. If that doesn't scratch your fantasy football itch, check us out on Twitter for more: @_knuckleheads and @brendancole16.