Week three is generally recognized as the most meaningful week of the preseason. NFL teams use this game as a warmup for the regular season, leaving starters in for much of the game. This makes it possible to extrapolate performance nearly to what would be seen in regular season games. Player performance still cannot be taken at face value but it goes a long way to showcase potential value.
Shake-Up In Big D.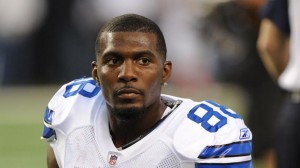 In week three of the preseason the Cowboys offense suffered a big loss as Tony Romo was injured. Romo suffered a fractured vertebrae early in the game and stands to miss 6-10 weeks. This leaves preseason phenom Dak Prescott as the week 1 starter for the promising Cowboys offense. This change could slightly impact Dez Bryant's value, but he remains an elite WR1 regardless of quarterback. Ezekiel Elliott may see a light uptick in value as the Cowboys will likely try to run the ball even more without Romo. As for Prescott, there is no reason that he cannot be taken as a late flier in deep leagues. Running quarterbacks always have value in fantasy football. For those that doubt Prescott can have value, remember that Tim Tebow and Terelle Pryor were usable fantasy quarterbacks at times.
Fantasy Football Auction Draft Tips
Browns' Offense Looks Exciting.
For the first time in quite a while, football fans in Cleveland seem to have a reason to be excited. The Browns' offense showcased a full complement of personnel in week 3 and did not disappoint. Robert Griffin III and Terelle Pryor had already shown big play ability earlier in the preseason. Week 3 was the coming out party for returning superstar Josh Gordon. Gordon made two catches, one of them being a 43 yard touchdown strike from RG3. The issue with Gordon has never been talent. Still this served as a reminder of what he can do when in the right mindset and eligible to play. So long as he can stay on the field following week 4, Gordon stands to be a steal for owners that gambled on him this year. RG3 and Pryor are both risky options for deeper leagues, though they could pay huge dividends.
Christine Michael On The Brink?
The often-hyped Christine Michael is back in fantasy football headlines this preseason. Michael has been praised by coaches while running decisively in game action. Last season was a big disappointment for owners (and myself) when it looked like Michael would break out and he flopped instead. This year his play tells a different story and he could actually push starter Thomas Rawls for playing time. Anyone that can secure Michael in the late rounds of fantasy football drafts should certainly do so. Although it pains me to recommend this once again, Christine Michael looks like the real thing.
Late Round Running Backs With Upside
DeVante Parker Sleeper To Scrub To Sleeper.
Parker was a popular sleeper on the heels of his big finish to the 2015 NFL season. During the preseason he has done very little and fallen behind Kenny Stills on the depth chart. The most recent news is that Kenny Stills has an injury that looked like it could be serious. If Stills misses time, Parker will have a new opportunity to shine as a starter. With sentiment turning away from Parker, this could be the perfect time to grab him at a huge discount and take advantage of the upside that he offers.
Titans' Running Backs Look Savage.
DeMarco Murray And Derrick Henry look like they are ready to run over defenses this season. I did not buy in after they trounced a weak Chargers D in week 1. Now that they have shown some consistency it looks like time to reconsider. Given the dearth of quality wide receivers in Tennessee, the Titans could rely heavily on the ground game. This could mean that both Murray and Henry will be worth starting, not just owning, in many leagues. This has the appearance of a running back by committee situation. With the two backs involved, that may not be a death sentence for their value though. Maybe neither is a sure RB1, but both could easily support RB2 status.
There will likely not be a lot of usable intel to be gathered from week 4 of the preseason. Some rookies and other players fighting for roster spots should be out there, but that is about it. Stick around for more player news and updated positional rankings later in the week.